Σύμφωνα με πηγές, ο Ewan McGregor θα εμφανιστεί στο Andor, του δικτύου The Disney+, στην οποία ο Diego Luna θα υποδυθεί πάλι τον Cassian Andor, από τη ταινία Rogue One: A Star Wars Story. Η σειρά διαδραματίζεται μεταξύ των συμβάντων των ταινιών Revenge of the Sith και A New Hope.
Περαιτέρω πληροφορίες δεν γνωρίζουμε σχετικά με τη συμβολή του Obi-Wan Kenobi στα τεκταινόμενα της σειράς. Φαίνεται πάντως, πως ο αγαπητός Jedi Master πέρασε κάποιο διάστημα μακριά από τον Luke Skywalker και τον πλανήτη Tatooine. Πιθανώς τον δούμε σε κάποια flashbacks (αν και δεν γνωρίζουμε ακόμα λεπτομέρειες για το χρονοδιάγραμμα πλοκής της σειράς). Ίσως επικοινωνήσει μέσω ολογράμματος με το Γερουσιαστή Bail Organa και έτσι να εξηγείται και η απουσία του από τη σειρά Star Wars Rebels και οι 2 επικείμενες live action σειρές να συνδέονται μεταξύ τους.
Αυτή τη στιγμή τα γυρίσματα της σειράς Andor συνεχίζονται στο Ηνωμένο Βασίλειο. Στο καστ της σειράς συμπεριλαμβάνονται οι Stellan Skarsgård, Adria Arjona, Fiona Shaw, Denise Gough, Kyle Soller και Genevieve O'Rielly.
Aναμένουμε περαιτέω πληροφορίες στο μέλλον. Πάντως η συμμετοχή του Obi-Wan σε αυτή τη σειρά ακούγεται ήδη αρκετά και όχι σαν guest star. Πιθανώς ο ήρωας να συνδράμει και στη προώθηση της σειράς.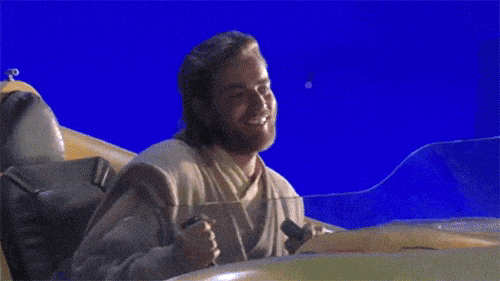 Μείνετε συντονισμένοι/ες για νεότερα!